We are so happy to have you here!
Our Lobby-Bar is the perfect place for a cappuccino in the afternoon or a prosecco in the evening. Lounge at the bar while enjoying your drink. If you feel a little hungry, we will be happy to serve you a small selection of snacks.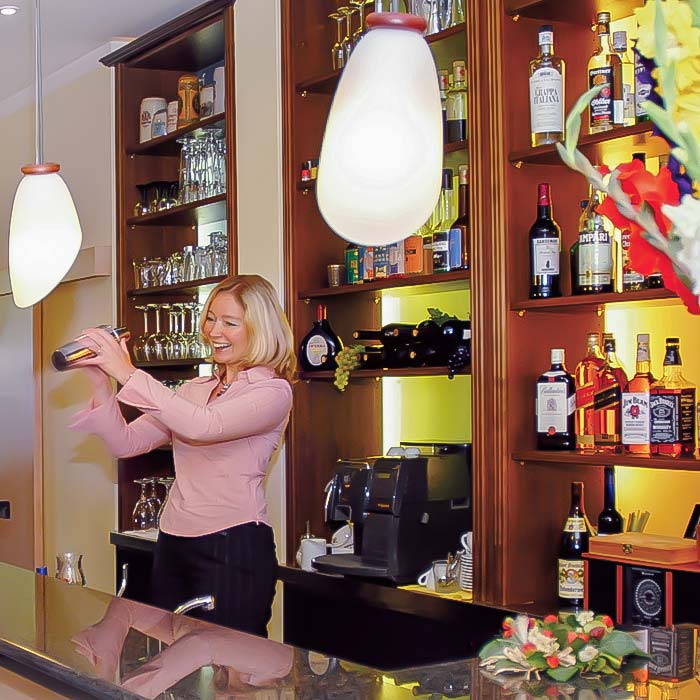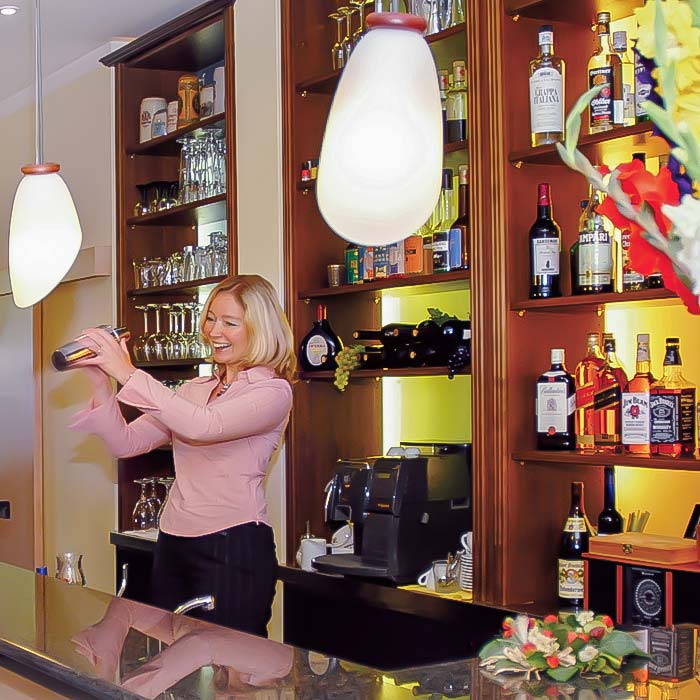 Seven-meter fresh
Breakfast
Start the day with a healthy breakfast, our selection will surely impress you. . .
Seven meters of fine regional sausage and bread specialties, a rich selection of fresh cheeses, egg dishes, mueslis, juices and homemade fruit salad (which we are very proud of!!) and everything else your body needs. Do you like drinking tea? Several aromatic varieties and blends are waiting to be tasted . . .